GAMMS – Our Family and Our Fine Sauces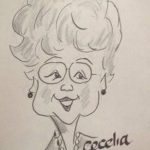 Our love for the outdoors and jerky got it started. Greg and his two sons, Aaron and Morgan, came up with the GAMMS Original marinade by simply wanting a better tasting wild game jerky.  While playing in the kitchen each hunting season and trying out different combinations of spices and flavors, the sauce was born.  The GAMMS Original marinade base is the Cece's Seasoning DRY RUB, named after our mother.
The name of the sauce originally started as GAM: Greg Aaron and Morgan. Now with the siblings, -Greg, Michael and Sherri- our families came together and GAMMS – line of fine sauces was born.  But so not to leave anyone out (other members of the family who love the taste) Cecelia, our mother, came up with the name Great American Meat Marinade and Sauce.
It took many years of persuading for Michael and others who love the jerky taste, to inspire Greg to try GAMMS Original on other meats and recipes. Our family ran with the idea of wanting to share the great taste of GAMMS Original and Cece's Seasoning DRY RUB. So off to mass-production we went.
We formed the C. Michael Warren Collection, which is named after our father, in order to add future marinades, sauces, salad dressings and dry rubs using GAMMS Original and Cece's Seasoning DRY RUB as the base. And maybe a few other surprises.
We hope you enjoy and love our collections as much as we do.  We look forward to the success of our family business through diligence and dedication to provide the best quality product available and to enjoy, love and pray together as a family in order to keep our company growing.