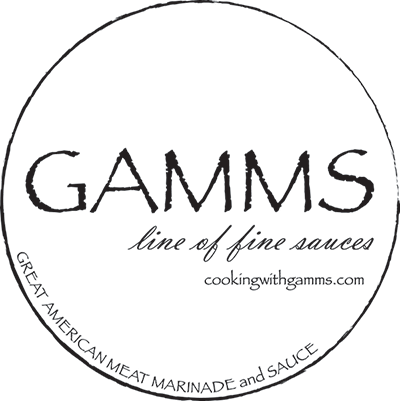 Ingredients:
2 lbs. ground beef or turkey or deer (or combination)
½ c chopped onion
¼ c chopped green pepper
1 c garlic croutons crushed
6 oz. GAMMS Original
Directions:
Mix with ½ bottle [6 oz.] of GAMMS Original. Mixture will be moist.  Form in oblong shape, bake uncovered for 1 hour at 350º.  Mix ½ c. ketchup and 3 T brown sugar and enough hot water to melt the sugar. Top loaf with ketchup mixture for the last 15 minutes of baking.