Maple GAMMS Salmon Barbeque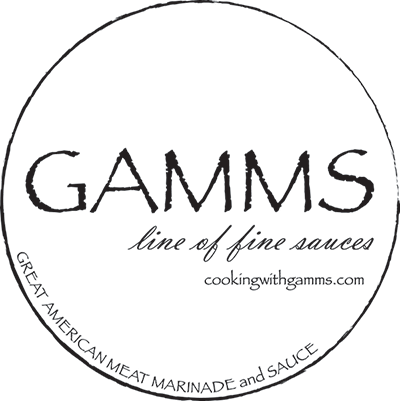 Ingredients:
1/3 cup apple juice
1/3 cup maple syrup
3 tablespoons GAMMS Original
2 tablespoons finely chopped onion
2 cloves garlic, minced
4 (8 ounce) salmon fillets
Directions:
In a large resealable bag, combine the apple juice, maple syrup, GAMMS Original, onion and garlic. Remove 1/2 cup of the mixture and set aside in a separate bowl for basting. Place the salmon fillets in the bag and seal. Refrigerate, turning occasionally for 3 hours to marinate.
Preheat a grill for high heat. Lightly oil the grate.
Place fish fillets on the grill and discard the bag with the marinade. Grill for 5 to 10 minutes per side depending on thickness, basting occasionally with the reserved marinade.
Indoor Broiling Instructions:
Broil salmon 4-in. from the heat for 5 minutes. Baste with reserved marinade. Broil 10 minutes longer or until fish flakes easily with fork, basting frequently.